We recently engaged Renovations & Restorations to carry out a complete renovation on the bathroom in our period house in Ballarat. We could not be happier with the final result, and with the entire process of planning and carrying out the work under the careful eye of Dan Whitmore, owner of the company.
From the first meeting to discuss our needs, Dan proved thoroughly professional, carefully listening to our ideas and endeavouring to create aesthetic and workable solutions for each challenge as it arose. Dan's team of tradespeople also proved reliable and professional, and shared Dan's vision of achieving the highest possible standard of workmanship. The project was carefully managed so that each aspect of the work was carried out in a logical sequence, with few delays and minimum disruption for us.
Dan's energy and jovial manner are a joy to have around, and we always felt that he was fully in control, while at the same time maintaining a calm, seemingly stress-free environment throughout the project. We would have no hesitation in recommending Renovations & Restorations for anyone considering a bathroom renovation in either a period or modern home.
As a postscript, we were so happy with the bathroom work, that we subsequently employed Dan to restore two fireplaces in our home. This project too was carried out with the same flair and attention to detail, resulting in a fine outcome.
Judy D'Ombrain & Robert Gaston - Ballarat
Dan and the team from Renovations and Restorations (Tony, Matt, Chris and Jordan) were very professional and helpful. We asked the team to completely renovate our bathroom including removing the old spa, adding another vanity, a new shower and toilet. The team helped with design and layout decisions along the journey but ultimately it was our choice.
Problems arose almost immediately when it was discovered there were multiple issue with the slab, the pipes for the toilet were barely connected, drainage and some of the wall studs were not structurally sound. The boys informed us straight away, figured out solutions and went to work correcting the problems.
The initial estimated time for completion was extended to account for the extra, unexpected works. Despite this, we still went ahead with our planned trip overseas, knowing full well our bathroom would be in the best possible hands. During our trip Dan kept us informed at every stage, with emails and photos. Their craftsmanship, attention to detail and finishes was second to none.
We are extremely happy with our bathroom and very glad we chose the Renovations and Restorations team. We highly recommend them.
Rupert & Di Coles - Ballarat
Renovations & Restorations were organised on short notice to renovate an old room above the carport of a house that we own interstate. I was only in contact with Dan Whitmore through email, and was vague with my direction. I was also apprehensive at taking on a renovation in another state with a building team that I found on the internet. I had no need for concern. Dan's suggestions and advice from start to finish were exactly what we wanted. The end result was a professional finish within budget with the added bonus of existing building faults being repaired. Dan was always willing to explain and demonstrate his choice of ideas in easy to understand terms - always encouraging our input. Throughout the renovation, Dan was pleasant and easy to talk to. He was also willing to deal with any extras that cropped up and was meticulous with the finishing detail. The work was completed quickly and to a high standard. I would highly recommend Renovations and Restorations to anyone. Looking forward to working with you again Dan!
Sue Gransbury - Parkside South Australia
We wanted a high quality bathroom installation which would be hassle free and we certainly got that and a whole lot more. He conducts his business so professionally and respectfully and with such a high level of communication that it puts him well above every other tradesman we've ever dealt with the past. His attention to detail, suggestions and helpful attitude was exemplary and nothing was ever too difficult. His trades assistant and subcontractors were equally as professional and respectful, it was a pleasure hiring Dan and we would recommend him to everybody.
Thanks very much for everything you and Ryan did for us, such a wonderful and positive experience and we won't hesitate to use you again the future.
Wayne & Jo Landwehr - Ballarat
We found Renovations & Restorations to be a very professional company, with terrific staff. They listened to what we wanted as well as providing helpful advice on the design. They were always friendly and courteous... and the tidiest tradespeople I have ever seen! The quality of the work and materials was second to none. We love our new area. Thank you, Dan and team.
Juelz & Ben Sanders - Ballarat
Love our new bathroom! The renovation of the bathroom in our 1930's house was not going to be straightforward but Renovations and Restorations was certainly up to the challenge. We had used Dan and his excellent team for previous renovations to the house so felt confident they could work with us to ensure the bathroom reflected not only our design choices but respected the history of the house. Tony and Steve did most of the work from replacing joists, smashing through huge slabs of concrete holding up a bath through to tiling the finest mitred corners. Communication and attention to detail is always key in these complex renovations, and Dan, as Project Manager, was always free to talk through issues and provide possible solutions, based on his vast building experience. The initial timetable was extended due to complex structural and plumbing issues 'below the floorboards' and not due to tradesmen not turning up. Tony and Steve arrived on time and cleaned up before they left each day. The rubbish was regularly taken to the tip and the garage where most of the cutting was done, was clean and tidy on completion of the build. The team were always courteous, professional, friendly and a pleasure to have in our home.
Thank you Dan and the team for your advice and guidance and for bringing our design to life. It really is very 'classy' (Dan's words). We have no hesitation in recommending Renovations & Restorations to anyone who is looking for a high spec renovation.
Rick and Rita Holt - Ballarat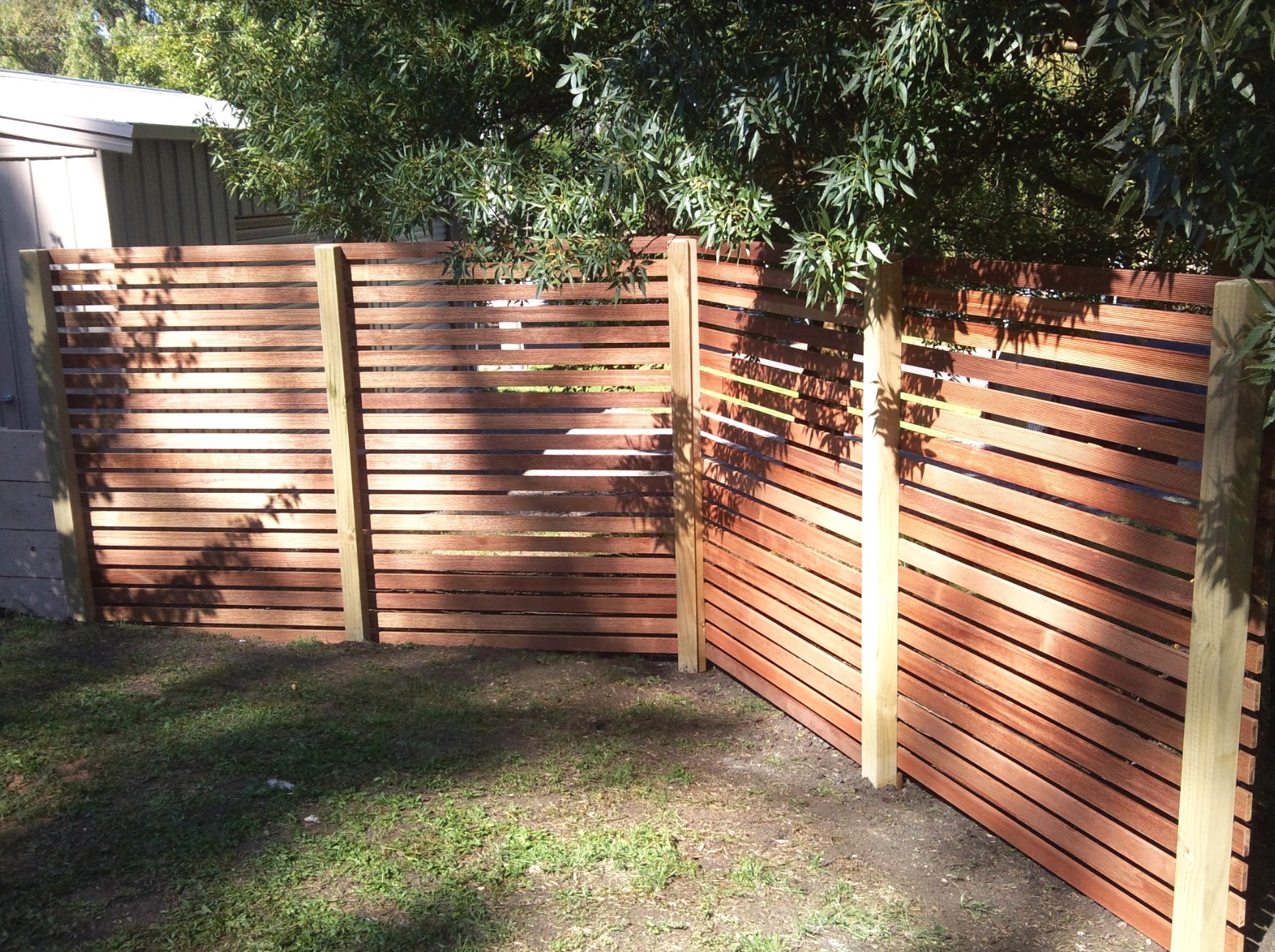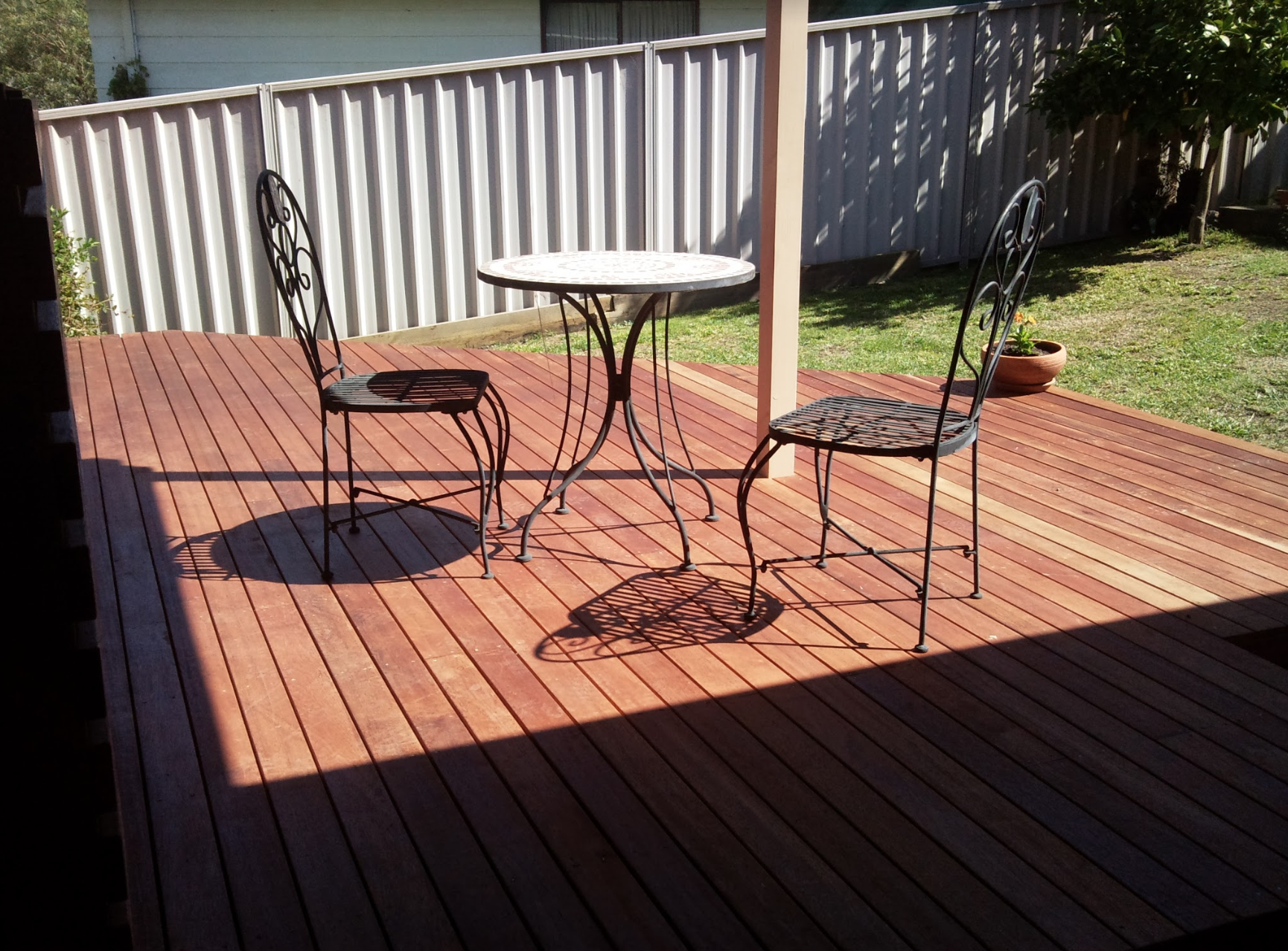 It is not often that you come across a tradesman that delivers on all fronts but Dan Whitmore certainly does. Through this web-site, we arranged for Dan to build a new deck and do some renovation work for us and everything has worked out really well. Dan is a true professional, provides excellent advice, takes pride in his work and gets the project done. No fuss, no mess, no delays. Simply, job well done!
Jan & John Anderson - Ballarat
References On Request
Most of our clients are quite happy to provide references on request. Please feel free to ask and we will arrange to give you their contact details. We do it this way to respect their privacy.